Von Studierenden produzierte Podcasts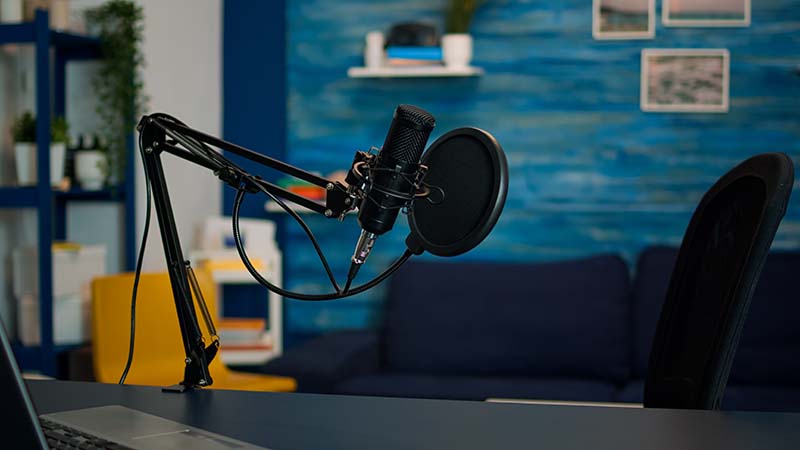 Im Rahmen des im Sommersemester 2022 neu eingeführten Rechtsenglischkurses Law through TV, film, radio and other media produzieren und veröffentlichen die Kursteilnehmer*innen ihre eigenen kurzen Podcast-Folgen. Diese erscheinen hier als Teil des Podcasts FAU law students discuss law through media.

Staffel 1 (Sommer 2022)
Wir freuen uns, Ihnen die ersten sechs Folgen unseres neuen Podcasts zu präsentieren:
Episode 1 | High profile cases: Johnny Depp v Amber Heard - the media response
Contributors: Katharina Pickl & Niklas Tausendpfund
Duration: 15:12


In this first episode, Katharina and Niklas talk about the media portrayal of high-profile cases looking specifically at the recent example of the defamation case Johnny Depp v Amber Heard. They discuss how the media response influences the reputation of the parties to the case and the lawyers involved, and what effects - both positive and negative - that has on them, the public and the trial itself.
Episode 2 | Crime and courtroom drama(s): Suits gets lawyered – the main characters' criminal record
Contributors: Maria Elisabeth Amdur & Baldur Böhm
Duration: 13:36


Maria and Baldur are both law students in the 9th and 10th semester. In this episode they look at the popular American legal drama series "Suits" considering possible crimes committed by the main characters:
Mike Ross and the unlicensed practice of law
Harvey Specter & Jessica Pearson and perjury
Louis Litt and coercion
Donna Paulsen and tampering with physical evidence
Following a short introduction to each character, the students refer to the relevant applicable sections in both the US and German criminal codes to see just how accurate the depictions are in the series and whether the characters would be guilty of crimes in Germany as well.
Episode 3 | Law and social media: Open source intelligence – a new type of compelling evidence?
Contributors: Tim Reinhold & Maximilan Zech
Duration: 16:20


A whole new field of fact-finding is emerging from the combination of newly implemented technology and the prosecutor's goal of obtaining a conviction. This field of fact-finding is called open source intelligence (OSINT). But what exacly does OSINT consist of? Are there any guidelines on how to build a case? Is OSINT consistent with admissibility rules in front of courts? In this episode, Tim and Max explore these questions in detail and present an overview of the topic.
Episode 4 | Law in film: The jury in American movies
Contributors: Dominic Deuber & Lisa-Marie Kalek
Duration: 14:21


In this episode, Lisa-Marie and Dominic will focus on the law as depicted in US films. In particular, they will talk about the 1996 movie A Time To Kill by Joel Schumacher, which is based on the 1989 novel by John Grisham.
A constitutionally protected characteristic of criminal trials in the American judicial system, the lay jury plays a fundamental role in the movie, and the students discuss various aspects of its portrayal, as well as how accurate this is in terms of the law.
A word of warning: The podcast contains spoilers for the entire movie, so if you were planning to watch it, you may want to do so before listening to this episode.
Episode 5 | Law and social media: Prosecution through social media - help or hindrance?
Contributors: Linda Koch & Süeda Kanatli
Duration: 15:52


Many of us share significant parts of our lives on social media platforms and use them to connect with other people on a daily basis. However, social media should be enjoyed with caution. Anything we post can and most likely will be used against us if necessary.
Our data can be seen by everyone and anyone and the Internet does not forget, so it shouldn't come as a surprise that also criminal prosecutors use our social media content as evidence against us if we become involved in a crime or a criminal investigation. The question Linda and Süeda discuss in this episode is whether social media is a help or rather a hindrance for criminal prosecution.
Episode 6 | Law and news journalism: Fake news – prevention and remedies from a legal perspective
Contributors: Karim Radoin & Jonathan Weikl
Duration: 14:57


Although the concept of fake news has existed since the 19th century, the consequences of the distribution of such untruths have became particularly apparent since the US elections in 2016. This has led to a need for governments and international organisations to address the legal concerns associated with the dissemination of so-called misinformation and disinformation.
In the final episode of this series, Karim and Jonathan analyse the legal situation in respect of fake news, looking in particular at the human rights situation and freedom of expression. They also present and critically assess attempts taken by the UK legislator to combat fake news, and, in light of the Ukraine War, evaluate the content of Russian fake news laws from a human rights perspective.